Mid-Atlantic Home Improvement is a family owned and operated Virginia general contractor with over 40 years of experience in carpentry and residential construction in Charlottesville and Culpeper, VA.
We are fully licensed and bonded, and specialize in custom home improvement & renovation projects, handling both interior and exterior of your home.
We've Been Serving Virginia Homeowners Since 1975!
Virginia Exterior Renovations, Remodeling &  Construction Services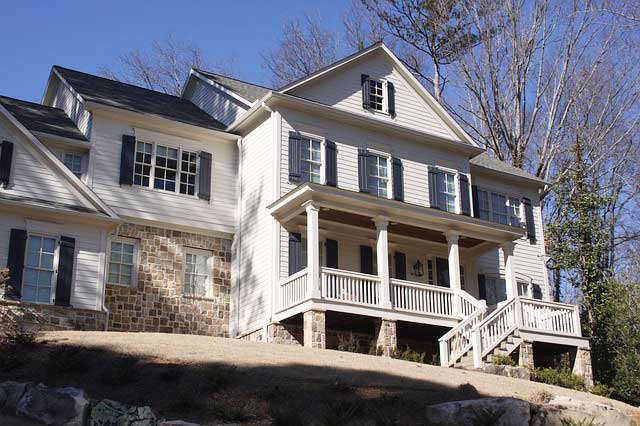 Doug and his team understand the importance of curb appeal. Whether you are trying to impress your guests, resell your home, or simply have confidence in the overall look of your house, Mid-Atlantic Home Improvements can help!
We offer high quality exterior remodeling, improvement and renovation services, including new construction and exterior improvements.
Exterior Home Remodeling Services in Virginia
Improving the appearance and value of your home often starts with exterior renovations. We offer the following home exterior renovations that will increase your home's curb appeal and value, all while protecting it from the elements:
Exterior Home Improvement, Renovations & Remodeling – driveways, walkways, porches, patios & sunrooms installation (screened or unscreened), deck construction (wood and composite) & renovation, exterior painting.
Home Additions & New Construction – new construction from ground up (homes, garages, guest houses, barns, storage sheds), excavation and grading, home additions & conversions, exterior decorative gates and fences, retaining wall systems, privacy fences.
Doors, Windows & Skylights – installation of any size/type window, skylight, entry or patio doors.
Doug's Personal Guarantee:
We pride ourselves on remarkable customer service. We listen and we are honest. We jump through hoops to deliver amazing results. And we guarantee to meet AND exceed your every expectations!
We're diligent. We work with each home owner to ensure their renovation project remains on budget by reviewing costs and options before the work begins and answering questions as they arise.
We handle all permits so you don't have to.
We hire specialty contractors including cost control experts so that your project is completed on-time and on-budget, with no interruptions.
We're experienced. With over 40 years of experience under our belt, we know construction inside and out!
Discover how easy it is to work with Mid-Atlantic Home Improvement as your contractor! Call (804) 647-0649 or (800) 852-4142 today for your Free Estimate!