Are you looking to build a garage, barn or storage shed on your property? Do you want to excavate a basement or add a septic system? We can help!
We are your one stop builder for all your new construction needs!
Mid-Atlantic Home Improvement specializes in high quality new constructions, home additions & other home improvement projects in Charlottesville and Culpeper, VA.
Family owned & operated, we have over 40 years of experience in residential and commercial construction and renovation. We are fully licensed, insured & bonded for your protection!
Virginia New Construction Services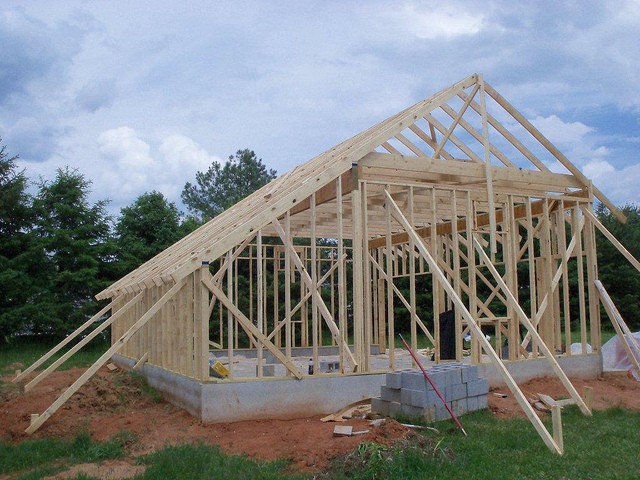 From lot clearing to final grade, driveways graded and graveled to properly drained, we provide high quality residential contractor services for homeowners ready to turn their dreams into reality.
Our New Construction Services in Virginia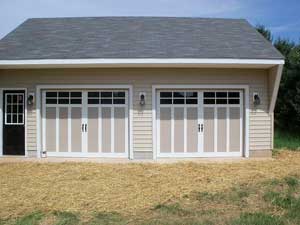 New construction & additions
Excavation and grading
Waterproofing
Septic systems
Basement excavation
Garages, barns, storage sheds
Design build
Framing & drywall
Our New Construction Process
New construction is a big undertaking but we believe that a well-planned project will be the source of enjoyment, and increase the value of your home, for years to come.
We will build on your lot and walk you through the design process by:
Discussing design ideas
Obtaining city building permits
Adding detail to your existing plans
Executing your instructions precisely
The Importance of Good Property Grading
Most water Intrusions come from your lot not properly graded. Your exterior grade should be sloped away from your foundation and your downspouts also need to drain away from the foundation. If you drain water at the foundation there is a potential problem – the foundation is what your home is built on so it is very important construct it correctly and grade it properly!
Doug's Personal Guarantee:
We pride ourselves on remarkable customer service. We listen and we are honest. We jump through hoops to deliver amazing results. And we guarantee to meet AND exceed your every expectations!
We're diligent. We work with each home owner to ensure their renovation project remains on budget by reviewing costs and options before the work begins and answering questions as they arise.
We handle all permits so you don't have to.
We hire specialty contractors including cost control experts so that your project is completed on-time and on-budget, with no interruptions.
We're experienced. With over 40 years of experience under our belt, we know construction inside and out!
Discover how easy it is to work with Mid-Atlantic Home Improvement as your contractor! Call (804) 647-0649 or (800) 852-4142 today for your Free Estimate!