Mid-Atlantic Home Improvement is your one-stop contractor for all your kitchen & bathroom remodeling needs. We are a family owned & operated general contractor with over 40 years of experience in residential construction & remodeling in Charlottesville and Culpeper, VA!
We are fully licensed, insured, and bonded, and specialize in custom kitchen/bath upgrades and high end remodel & renovation projects. Since all of our installations are done in house, we maintain control of the quality at a very competitive price.
We've Been Serving Virginia Homeowners Since 1975!
Virginia Kitchen Remodeling, Renovations & Upgrades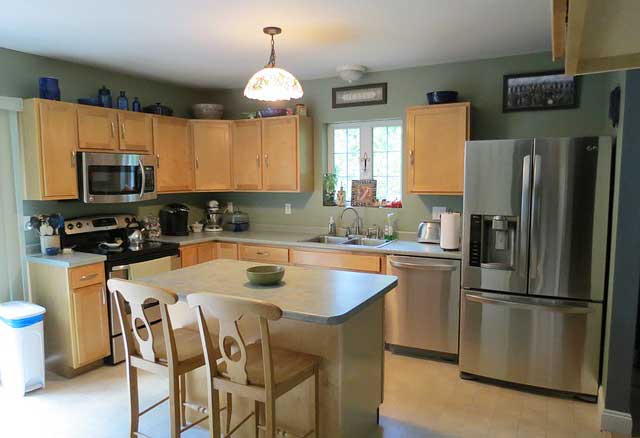 We can help you maximize your space, install custom cabinetry, build a kitchen island, or add a sleek, modern touch to one of the most used rooms in your home, your kitchen. Our highly experienced contractors will help you through the entire process starting with space planning, selecting materials, and choosing finishing touches.
We will answer any and all of your questions to help you feel comfortable with your kitchen or bath renovation project during the design stage. We also make ourselves available throughout the build phase to discuss changes and keep a watchful eye on remodel costs.
Kitchen Remodeling Projects Include:
Kitchen enlargements, upgrades & remodels
Custom kitchen layout design and development
Custom cabinetry installation, cabinet upgrades & refinishing
Granite, marble, slate, tile and other counter tops installation
Crown molding and decorative arches
Tiling & flooring (including hardwood floors)
Ventilation and range hoods
Lighting fixture installation
Plumbing and gas layout & reroute
Electrical wiring & kitchen wall outlets
Free kitchen upgrades estimates
Virginia Bath Remodeling, Renovations & Upgrades
Sometimes, the bathroom is the only quiet place in the house, and no one appreciates that more than we do! General contractor Doug Gentry and his team are highly experienced in all facets of bathroom additions, renovations, design and development.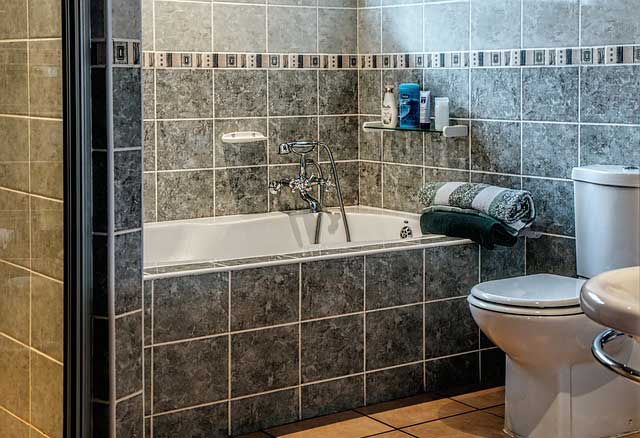 Bath Remodeling Projects Include:
Bathroom enlargements, upgrades & remodels
Custom bath layout design and development
Vanities and counter top installation
Plumbing layout & reroute, ventilation
Tiling & flooring
Plumbing & shower/tub/Jacuzzi installation
Lighting fixture installation
Electrical wiring & bathroom wall outlets
Free bath upgrades estimates
Doug's Personal Guarantee:
We pride ourselves on remarkable customer service. We listen and we are honest. We jump through hoops to deliver amazing results. And we guarantee to meet AND exceed your every expectations!
We're diligent. We work with each home owner to ensure their renovation project remains on budget by reviewing costs and options before the work begins and answering questions as they arise.
We handle all permits so you don't have to.
We hire specialty contractors including cost control experts so that your project is completed on-time and on-budget, with no interruptions.
We're experienced. With over 40 years of experience under our belt, we know construction inside and out!
Discover how easy it is to work with Mid-Atlantic Home Improvement as your contractor! Call (804) 647-0649 or (800) 852-4142 today for your Free Estimate!