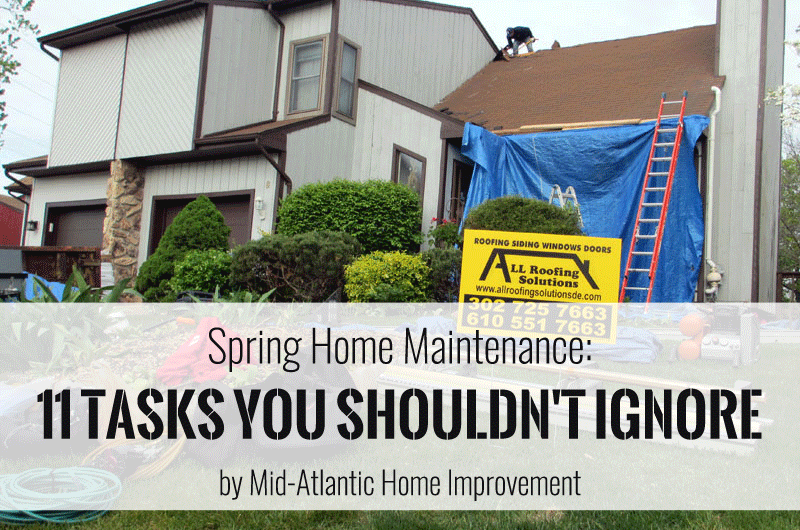 Preventative maintenance is an important part of home ownership – just like a car, your home needs regular maintenance and occasional tune-ups to stay in good shape.
There are numerous season-specific tasks you should perform each spring – some more important than others – that will help keep your home in tip-top shape and save you the headache and cost of emergency repairs.
Spring Home Maintenance: 11 Tasks You Shouldn't Ignore
1. Begin with an inspection of the exterior
Winter can take its toll on many parts of your home's exterior, including the windows, chimney, foundation, and exterior walls. Gutters and wooden decks can also suffer damage, and any signs of wear and tear should be addressed promptly.
It's good to do a walk around of your property paying close attention to any cracks in foundation. Make sure the soil around your house slopes away from your foundation walls at least 6 inches over 10 feet – this will prevent basement walls from leaning, cracking the masonry, and causing leaks.
2. Pay extra attention to the roof
While it isn't always necessary to climb onto your roof to perform an inspection, you should assess the condition of the roof during the early days of spring. Use binoculars to spot loose or damaged shingles or popped-up nails. Look for visible signs of damage like warping, discoloration, or grain loss.
Also, check soffits, fascias and vents for animal nests and debris. Again, fix any issues as soon as possible, since spring rains can exacerbate any potential problems.
3. Clean your gutters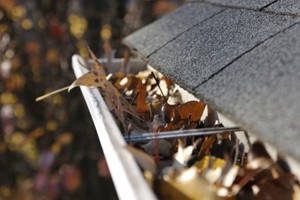 Winter can wash a lot of debris into your gutters, which can interfere with drainage. Clean out loose branches and leaves at the first available opportunity. Gently flush your gutters with a garden hose to ensure drainage.
While you are removing debris, remember to examine your gutters for corrosion, holes, sagging and leaking areas. You'll also want to look for missing, loose or bent fasteners, and any areas that are sagging – often the result of loose fasteners that need to be tightenend.
4. Check the air conditioner
Experts recommend replacing your A/C filter at the beginning of spring, in advance of the summer cooling season. Dirty filters strain your HVAC system, which in turn puts a strain on your wallet.
It's also a good idea to have a professional perform routine maintenance on your air conditioning unit before the hot weather arrives – this includes debris removal, fins cleaning and straightening, coils cleaning, and level check.
And while you're at it, don't forget to clean the area around the unit for optimal air flow – and performance.
5. Seal cracks with caulking
Leaks around windows will let heat in and cooled indoor air out, so be sure to check that any caulking and weather stripping you have in place has remained intact.  If you find any gaps around windows or doors, seal them off with caulking. Here, the rule of thumb is to close off any gap that is wider than the diameter of a nickel.
6. Perform a power wash
Windows and siding should be power-washed each spring to remove caked-on debris and dirt (never power wash the screens, however). The longer these elements stay in place, the more difficult they are to remove.
Also, touch up peeling or damaged paint, and replace rotten siding or trim as needed
7. Check sidewalks and driveways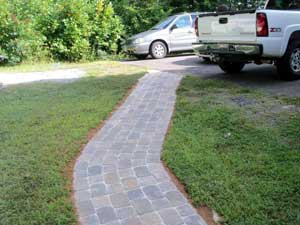 The natural expansion and contraction of concrete that occur when temperatures fluctuate can cause cracks. Your best defense against this is to fill in any cracks as they appear, beginning in spring when the snow has melted and temperatures settle in warmer ranges. Spring, in fact, is the best time to seal the driveway.
8. Rake & fertilize your lawn
Thatch tends to build up in lawns over the winter, and if it isn't raked away, it can interfere with sunlight reaching the blades of grass. This, in turn, can lead to a dull and spotty lawn. A thorough spring raking will remove it. Follow it up with a fertilizer.
Additionally, check your outdoor water systems—pipes, faucets, and in-ground sprinkler systems—making sure they are in working order.
9. Sharpen your lawn mower blades
Dull mower blades tears your grass rather than cutting it cleanly. This leaves your lawn more vulnerable to pests and decay caused by sun damage. Sharpen your mower blades in spring, and again midway through summer for best results.
10. Refinish your deck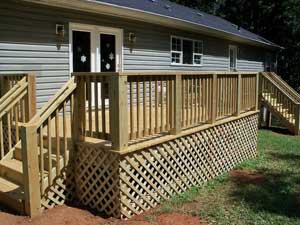 Clean your deck checking for warped, loose or splintered boards. Then add a protective coating to wooden decks before hot temperatures and intense summer sunlight have a chance to take their toll. Composite decks should be maintained according to manufacturer's directions.
11. Don't overlook the interior
Perform a thorough interior spring cleaning, and check the basement for musty smells that can signal moisture problems. Replace the batteries in your fire and carbon monoxide alarms, and make sure mold and pest infestations haven't occurred in out-of-the-way places like attics and crawl spaces.
If you need help preparing your home for spring, call Mid-Atlantic Home Improvement. We are a family owned and operated Virginia home improvement contractor with over 40 years of experience. Whether you need your house repainted, deck repaired, or water damage handled, we're here to help!

Call (804) 647-0649 or (800) 852-4142 or Request Your Free Quote below
Build a home you want
Get your no-obligation quote!